ASL Level 1 - Guided Course
Guided Course
Estimated Time: 10 Weeks
Ages: 10 to 100
Take your learning to the next level with more than 100 bite-size videos and activities designed to help you start signing today!
What You Will Learn
Each lesson is packed with vocabulary words, numbers, tips about learning American Sign Language, and special knowledge about Deaf culture. Throughout the course, Dr. Bridges will be your coach, mentor, and #1 cheerleader!
What makes the guided course so effective:
Nearly 700 vocabulary words you'll start using right away
Over 3.5 hours of video instruction
More than 40 activities and worksheets to help extend your learning
A certificate of completion to show off your achievement
Learn ASL on your own schedule - we save your progress
Fun & unintimidating – Suitable for ages 10 to 100!
Topics Covered
Facial expressions & body language

Numbers 1 - 100

ABCs

Colors

Pronouns

Everyday Phrases

Antonyms

Around the House

Hobbies

People
The body

Clothes

Time & Calendar

Verbs

Direction

Food & Drinks

Animals

Sports

Deaf Culture

Language Tips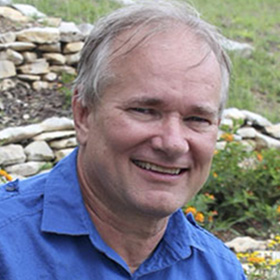 Your Instructor
Dr. Byron Bridges
​Born deaf to deaf parents and growing up with a deaf sister, Dr. Byron W. Bridges has used ASL as the primary language throughout his whole life. He attended deaf schools and public schools. Dr. Bridges earned his Bachelors of Arts degree in Deaf Studies at California State University of Northridge, Masters of Arts (MA) degree in Linguistics from Gallaudet University, and a doctoral degree (Ed.D) in Deaf Studies and Deaf Education at Lamar University.
Dr. Bridges co-authored the book, Deaf Tend Yours. He has written video scripts and produced numerous sign language related videotapes/DVDs. He is a nationally-known teacher and lecturer in ASL and sign language interpretation. Dr. Bridges has been in the field of ASL linguistics, interpreting and post secondary teaching of ASL as a second language for over 30 years. He is a certified Deaf interpreter (CDI), earning the certification through the Registry of Interpreters for the Deaf.
Dr. Bridges is ready to teach you how to sign. Join the new classroom and learn how to sign at your own pace. Learn from an ASL authority who has successfully taught thousands of sign language students and interpreters. Sign Language 101 will have you signing today!
Reviews
Course Reviews
Kyle H
I'm glad I signed up for the guided course. It gave me lots of opportunities to practice and apply what I've learned.
Mary D
This is the most comprehensive online ASL course I've seen! Dr. Bridges makes it so much fun to learn.
Alex X
It's regrettable that I took so long to start learning sign language. I feel like I have a great foundation and vocabulary, and soon I will begin signing with my friends that know ASL.
What's Included?
Course Content
Lesson 1 - Gestures & Body Language
1.1 LESSON - Gestures & body language

1.2 LESSON - Words you already know

1.3 LESSON - Facial expressions

1.3 ACTIVITY - Facial expressions

1.4 LESSON - Body Language

1.4 LESSON - Body Language

1.5 LESSON – Numbers 1-10

1.5 LESSON – Numbers 1-10

1.6 LESSON – Language tip

1.6 ACTIVITY – Putting it together

1.8 ACTIVITY – Quiz answers

1.9 LESSON – Lesson wrap-up
Frequently Asked Questions
Do I have to complete the course in 10 weeks?
Absolutely not, you have all the time you need to complete the course! We recommend completing the course in 10 weeks at a minimum so that you take the time to practice in between lessons.
Is there a certificate for this course?
Yes! Once you've completed at least 80% of our videos, you can submit a request for a certificate. We'll verify your completion and send out the digital certificate within 1-2 weeks of your request.
Do you offer this course for college credit or continuing education units?
At this time, we're offering the course for completion credit only, although we'd love to learn more about the ways you plan to use this course. Be sure to give us feedback at the end of the course for any specific accreditation you require and we'll investigate it for future courses!
What's the difference between the guided course & online free videos?
We've packed more than 100 lessons and 40 bonus activity worksheets into your online course. Unlike other resources, you'll be able to track your progress, easily transfer between different devices (computer, tablet, phone, etc.) and pick up right where you left off. We also offer additional practice guides and quiz worksheets to support your learning. Most importantly, completing the guided course makes you eligible for a certificate of completion.
Who can learn to sign?
Anyone! Dr. Bridges has taught thousands of students of all ages, abilities, and backgrounds. All it takes is dedication, practice, and a great teacher – and we've got you covered on that!
What equipment do I need?
We've made it easy to learn ASL with our online learning platform. All you need is an internet-equipped device (computer, tablet, phone, etc.) and a willingness to learn! This course includes 40+ worksheets which you can download, view, or print and use to extend your learning.
Get started signing today!